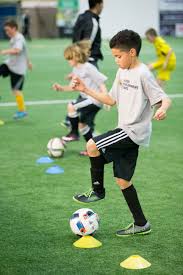 Lincoln Youth Soccer 
2019 Winter Training Program 

Registration is NOW OPEN for the 2019 LYS Winter Training Program 

WHAT IS IT?: Lincoln Youth Soccer invites all players from Pre-K to 6th grade to participate in our 2019 Lincoln Winter Training Program. Training will run for 5 weeks (starting Feb 24 and ending Mar 24) and is a great way to prepare for the upcoming spring season. The first half of each session will consist of ball mastery skills and specific technique drills run by one of our New England Revolution Academy coaches while the second half consists of playing games/scrimmages. 
Both Boys And Girls Are Invited To Register!!

SUNDAYS FOR FIVE WEEKS
DATES: FEB 24, MAR 3, MAR 10, MAR 17 & MAR 24 
LOCATION: BROOKS GYM 
PRICE: $60.00
 
Pre-K &K from 12:15 - 1:00
1st & 2nd grade from 1:00 - 2:00
3rd & 4th grade from 2:00 - 3:00
5th & 6th grade from 3:00 - 4:00